Citrus-Master

Citrus-Master Layout/Retrieval Version with 3 Pt. Boom: Retrieving Net
In 2006, Andros engineered and developed the "Citrus-Master" crop protection system that prevents bees from cross-pollinating valuable seedless citrus varieties with less valuable seeded varieties. New net can be laid out directly from factory rolls using our dual roll deployment trailer, and after this first deployment, net is wound onto Andros Agri-Spools II for storage and reuse. The system's unique 3-Pt Boom mechanism allows a field technician the flexibility to sling and articulate protective netting either for deployment or retrieval. This versatile boom design allows near complete articulation, and precision hydraulic controls provide real time adjustments in some of the harshest conditions.
Since the first model was introduced nearly 9 years ago, our research and development group has continued to make refinements and improvements making the Original Andros Citrus-Master the benchmark from which all other systems are compared.
Helping you be more productive with less labor, Andros continues to innovate new equipment to meet tomorrow's demands.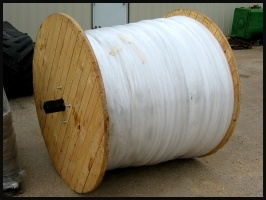 Accessory:
NM0801-158 58" Agri-Spool II
Features

Super Duty Auto Traverse Mechanism
Cat II 3-point with Drawbar Adapter
Accepts the Largest Capacity Reels
Easy Load Net Feeding
Multi-Module Quick Connects
Simple, Efficient Open Center Hydraulics
Hydraulic Agri-Spool II Loading/Unloading
Quick Change Wear Parts
Large Tool Tote
Ergonomic Controllers and Safety Man Stand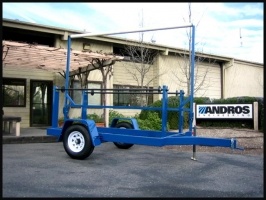 NM0802-002 Citrus-Master New Net Deployer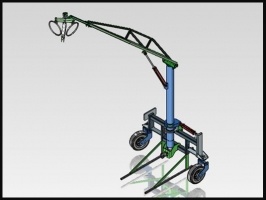 NM1102-003 3 Pt. Boom for Install and Retrieve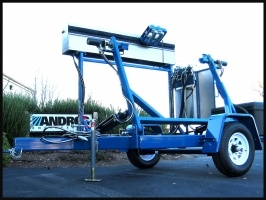 NM1102-001 Citrus-Master Layout/Retrieval Version