Rigid High Capacity RSDI Platforms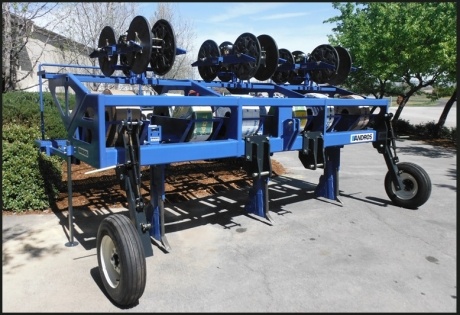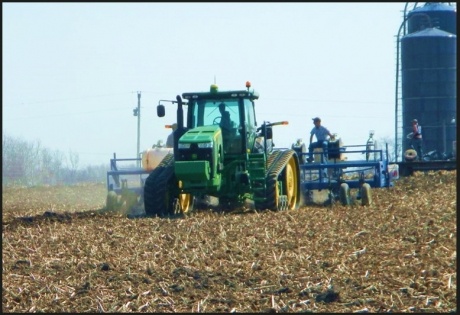 RSDI Platforms
The Super Duty Rigid High Capacity RSDI Platform from Andros designed for the dedicated High Capacity SDI Installer that requires deep tillage strength where it counts. With the demand for depths exceeding 16", this platform design incorporates strength that is needed with a variety of options and accessories.
This powerhouse incorporates a multitude of features and options to maximize efficiency.
The RSDI platforms can be outfitted with a selection of add-ons, from Walking Beam Gauge Wheels to Dual Spool Carriers, Spring-Loaded Coulters not to mention our one of a kind Finishing Closers, such as the BOSS platforms, this rigid design allows expandability to meet your performance needs.
Features
Ideal for a variety SDI applications.
Highest Quality in the industry for reliability of critical applications.
Interchangeable and easy replaceable Hi-Chrome aggressive tip and shin.
30" and 36" Deep Hybrid SDI selections available per request.
Medium draft design for minimal soil eruption.
Hybrid Guide Rollers are used for passing drip-tape frictionless though the injector.
Mechanical MB Clamps are designed to prevent catastrophic tool damage.
Robust Gauge Wheel design with easy ratcheting or optional hydraulic adjustment.
Integrated ergonomic rapid loading and unloading spool system.
Our one-of-a-kind Deluxe Finisher diverts soil over drip tape in addition to closing the path created by the shank, this feature eliminates exposed drip-tape.
Series III Single Carrier or Series VI Dual Carrier.
Triple pass welded truss support with formed heavy plate cross member.
Durable design and expandable.
All row configurations are available upon request.