Hi-Chrome Super Duty Injection Tools
SI1501-104 Cast Swept Back Tape Layer
SI1501-101 Cast Aggressive Tip Tape Layer
The High Chrome Tools from Andros enables any grower to inject drip tape in a cost effective and efficient manner. The unique features incorporated into this tool's design ensure that injecting tape will be done accurately and safely. Quality construction and the use of wear resistant materials guarantee the integrity of the injected tape while maintaining a long working life for the tool.
Used in combination with a Series III Carrier or a Universal Reel Carrier, this tool provides a very versatile and adaptable system for shallow injection or surface layout of 5/8" and 7/8" drip tape. It is ideal for use on tool bars pulling planters and bedshapers that may have a limited amount of space available for mounting additional tools. The swept back tool is designed to minimize soil disturbance allowing the placement of tape close to growing young plants or on freshly planted beds, while the aggressive tip helps pierce tough soils allowing maximum ground penetration.
Our chromium-carbide construction assures the highest level of reliability for critical applications. A specially designed plastic guide located in the foot of the tool ensures that tape will lay flat in the bed eliminating problems associated with twisted or kinked tape. An ever-growing network of Andros dealers ensure that parts and service are available to the customer.
Tool Specifications:
Hi-Chrome Construction
Narrow Profile
3/4 x 2-1/2 Plow Bar
Easy access Tape Shoe
Inspection
0" - 6" Depth
Accessories:
TG0904-001 Cast Tool Guide Roller
Optional: Rolling Ground Following Tool Carrier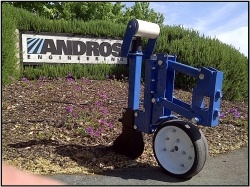 SI1104-002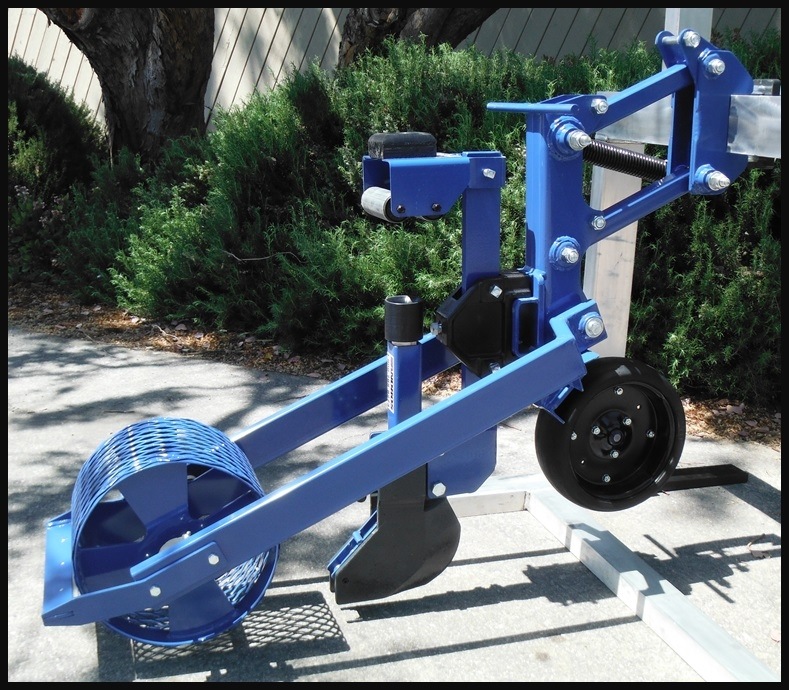 SI1310-001