Universal Reel Carriers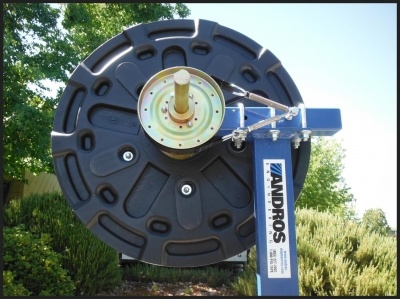 SC1102-001 Single Spool Carrier with Friction Strap
Universal Reel Carriers with Friction Strap provide drip tape users a dependable and safe method of installing drip tape for above and below ground applications. Dependable, because the rugged, yet simple design guarantees uniform performance under a wide variety of operating conditions, and safe, because the unique design allows use of any manufacturers tape with a minimal amount of adjustment.
The carriers are available in single and double reel configurations. The heavy-duty side flanges are lightweight and extremely strong to protect new reels of tape without adding unnecessary weight to the carrier. All exposed metal components are zinc plated to resist corrosion. Precision bearings in the carrier assembly insure long life, and a tensioning system on the carrier shaft provides gentle tape tension, as recommended by tape manufacturers, and prevents overrun at the end of the row. The carrier mounts to any toolbar using standard clamps. These reel carriers are the industry standard with hundreds in use across the country.
Contact your local Andros dealer to find out how you can use these, and the entire Andros line of drip irrigation tools to maximize the efficiency of your drip irrigation system.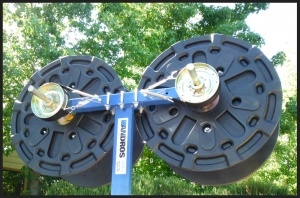 SC0803-001
Double Spool Carrier BS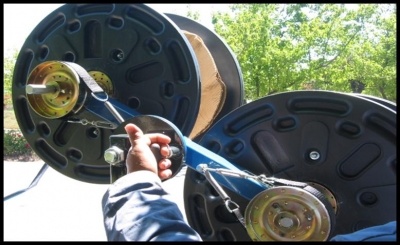 SC0804-001
Rotating Double Spool Carrier