3 Pt. Retrieval Systems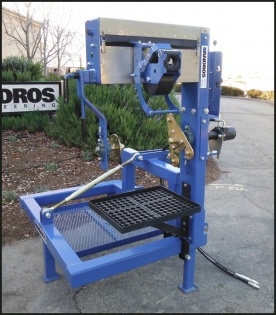 RT1303-001 SD Retrieval Head on 3 Pt.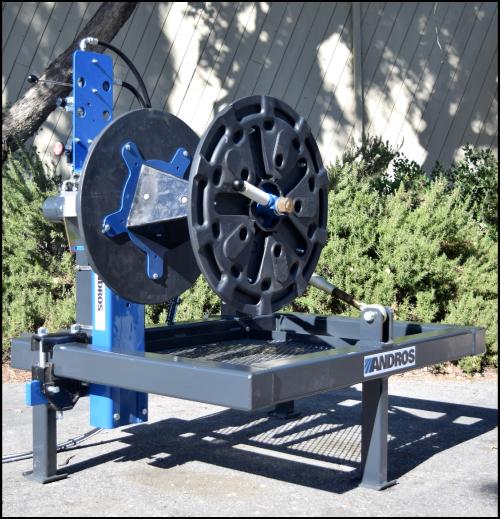 RT1302-002 NEW Trash-Spool on 3 Pt.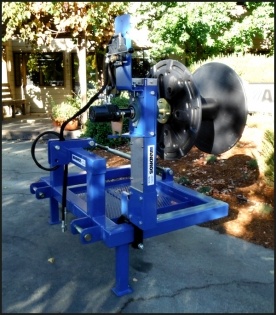 RT1302-001 Spool-Carrier on 3 Pt.
Andros Jr. Retrieval Systems are used for small to mid-sized drip tape users (1-25 acres), will find this sturdy 3-Point mounted on Retrieval System to be an efficient and cost effective solution for retrieving above-ground drip systems.
With a wide variety of attachments, this system can be configured to retrieve tape or hose for re-use, recycling, or disposal.
When outfitted with the Andros Universal Retrieval Head, this system can effectively wind up surface applied tape for recycling, or Trash-Spool for reuse.
The modular design of the Universal Retrieval Head allows the customer to control costs by selecting only the features required for optimum performance.
*Starting with the basic Junior Head Model, users can add such performance enhancing options such as, pressure sense, tension control, a Level-Wind system for automatic traversing, or optional digital linear measuring system.
Specifications
Hydraulics - 4-GPM open or closed center.
Cat II - Free and Quick.
Easy Drain Spool Support.