Air-Pump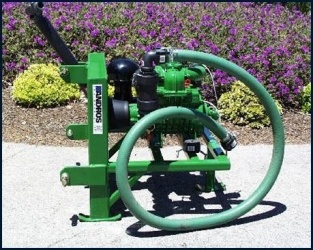 AP01-001 Air Pump 5400 PTO
AP01-002 Air Pump 1000 PTO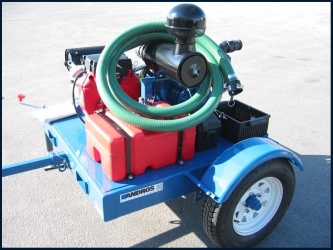 TAP01-001 Trailer 5000 Series
Self Powered Air-Pump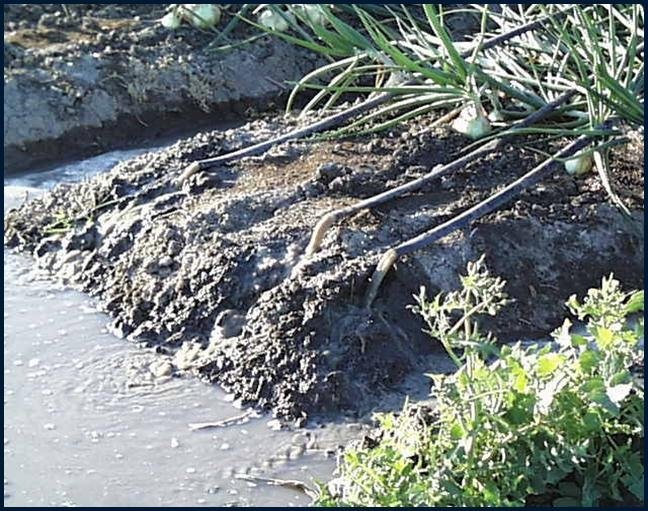 Retrieving drip tape from the end of the row when you have long lengths of run can be difficult. The water remaining in a 1/4-mile length of large diameter tape can add up to a lot of weight, and this extra weight can make it difficult to retrieve the tape from the end of the row. A simple way to eliminate this problem is to blow water out of the tape lines prior to retrieval.
Air-Pump systems from Andros are a highly efficient way to remove water from tapes lines. The high volume low pressure pump provides enough air to blow lines out quickly, but does not apply dangerously high pressures to the tape as compared to conventional compressor systems used by other manufacturers. In addition, the high volume output of the Andros Air-Pump allows the user to pressurize an entire field of tape by attaching the pump output directly to the irrigation system's distribution manifold.
Air-Pumps units are PTO driven and can be mounted on a 3-PT frame for attachment to any tractor or as part of a complete retrieval system such as an End-of Row Retrieval trailer. An air cleaner is provided with each pump to insure long pump life even under the harshest conditions. A pressure regulation system protects your drip system from damage by maintaining operating pressures within acceptable limits.