DripMaster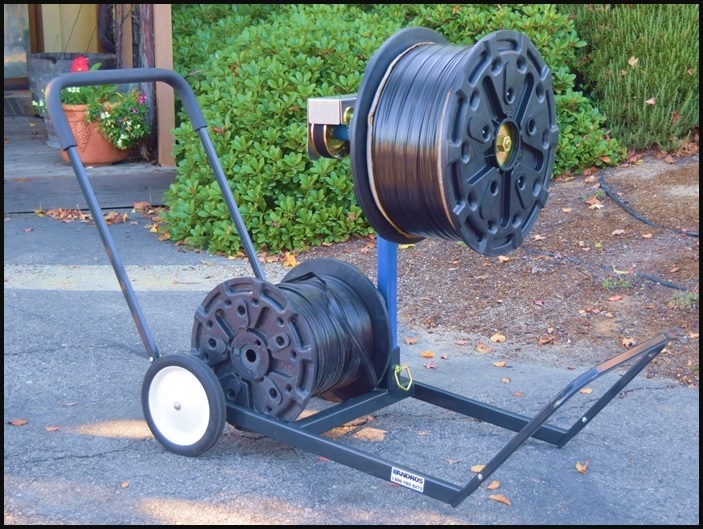 HW1502-002 DripMaster

For years small growers across the globe have been growing crops for their families and communities using drip irrigation. One of the challenges they face is to have an affordable solution in mechanizing the use of drip irrigation. The Andros DripMaster provides the smaller grower with a cost effective way to dispense and collect new and used driptape. The ergonomic design permits safe and easy loading and unloading of full spools of irrigation tape. A combination winder/braking system maintains stability and control during layout or retrieval operations. The durable carrying cart with 12-inch diameter wheels provides a stable platform that is easy to transport through the field and over obstacles.
Features
Combination dispenser and retriever.
Parallel and Perpendicular configurable.
Overrun protected during layout
12" Smooth Rim Wheels.
Designed and made in the USA.
Can be shipped UPS, FedEX or USPS.