Shallow Surface Extraction System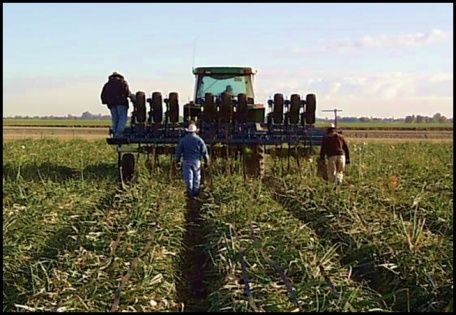 Triple Row 9 Line Extractor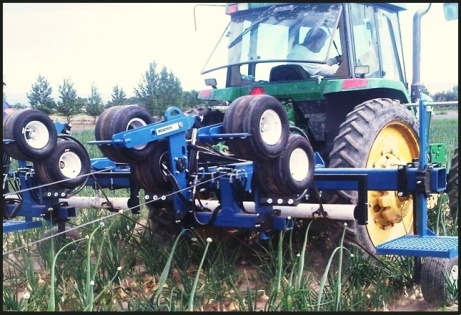 Triple Row Extractor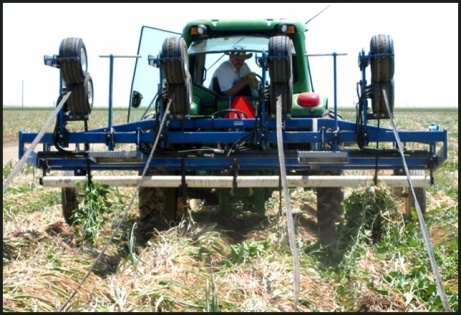 Quad Row Extractor
This tool was designed for the removal of drip tape for re-use or for recycling. Whether your tape is on the surface and needs to be pulled through a canopy of vegetation, or if you use 6 mil or 15 mil tape this is the ideal way of lifting.
The extractor's modular design and tool bar mounting allows it to be used as a single unit or mount several on a single tool bar for multiple line extraction. A unique control system automatically matches extraction speed to tractor speed while controlling pulling tension.
The pneumatic pulling tires squeeze the majority of the water out of tape reducing residual weight and allowing longer multiple runs to be pulled from the end of the row.
This tool combined with the Andros Ultrabinder-compactor is the perfect set up for recycling.