EZ Winder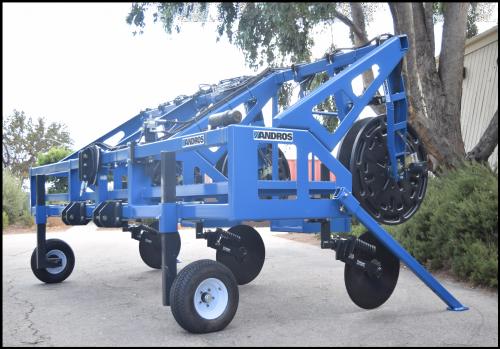 3 Row EZ Winder Sled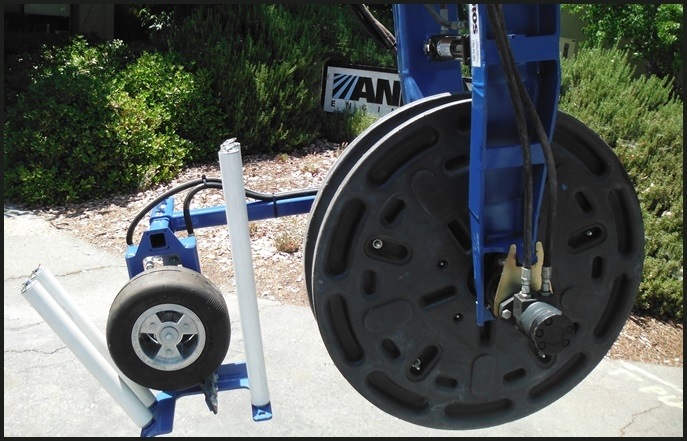 EZ Winder Head with Hydraulic Diverter
Our EZ-Wind Driptape Retrieval System is designed to dig and loosen while simultaneously coiling irrigation tape for disposal. The clamshell spool design can easily handle full quarter-mile length runs.
Andros's digging platform\'s can be customized with a variety of tools designed to free tape from all types of soil conditions. Platforms are adaptable to any row spacing and can extract tape. from depths up to 12-inches.
Includes:
Automatically matches extraction speed to tractor speed.
Clamshell style auto dump heads.
Multiple row spacing adjustments.
UV poly flange sides with steel core.
Available Platforms:
Light 4x4.
Double 7x7.
Custom adaption's for pre-existing platforms.