Retriever SLT Trailer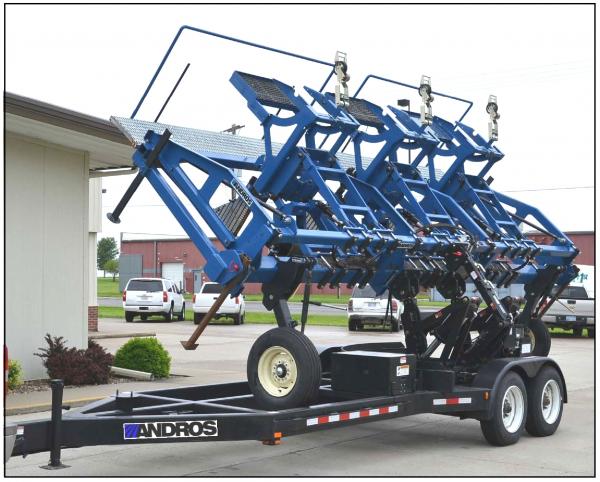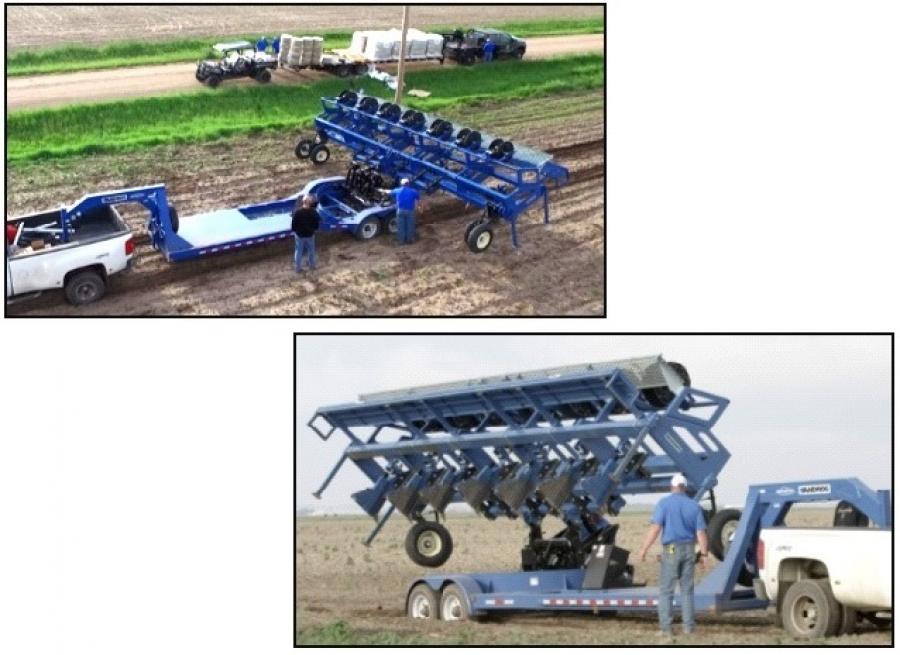 The Retriever™ Self-Loading Trailer from Andros features a self-contained hydraulic lift system that allows one truck and operator to pick up, transport and unload three-point mounted implements without the need for a forklift or tractor to assist in the loading or unloading operations.
The Retriever™ SLT was designed to greatly increase the efficiency of dealers and large growers by reducing the manpower and equipment requirements need to move specialized three-point mounted equipment.
The operator simply backs up to the implement, attaches the trailer lift arms, lifts the load, rotates the load lengthwise, secures the load and drives away!
Features
Motor and Hydraulic Power System
Hydraulic Controls
3Pt. Lift System Hitching Position
3Pt. Lift System Transport Position
3Pt. Attachment System
Hydraulic Outriggers
Led Lights
Optional
Gooseneck
Bumper Pull
Camera
Spare Tire