3 Pt. Flex-Net Machine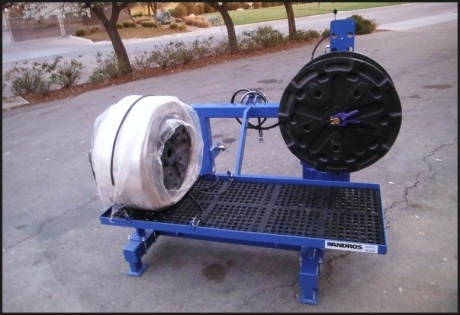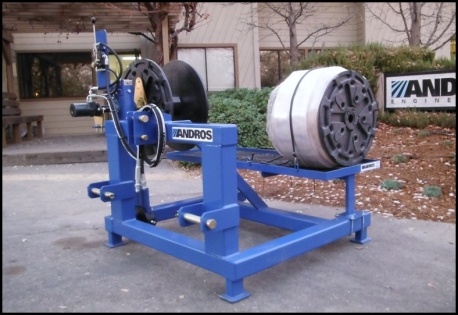 LF1401-001 Flex-Net Machine
The Andros's Flex-Net Machine is created for lay-flat or hose users who need a simple solution for handling reusable rolls of sub-main manifolds and water delivery systems. Constructed from steel and polyethylene, this robust device will allows complete ease for deploying and retrieving your investment.
The Flex-Net Machine from Andros combined with the Agri-Spool II is the perfect set up for recycling. The Agri-Spool II designed works flawlessly with our complete line of retrieval equipment. These Agri-Spool II are available in different sizes: 18", 24", 28", and 36".
Features

Variable Speed Controller.
Assist Rack.
Robust Support Platform.
Integrated Storage Stands.
Open Centered Hydraulic Package.
Cat II 3 Pt. Frame.
UV Poly Flange Sides.
UV Rubber Mats.
Contact your local Andros dealer and find out how you can use these and the entire Andros line to maximize the efficiency of your retrieval system.