Dripper Line Layout Trailers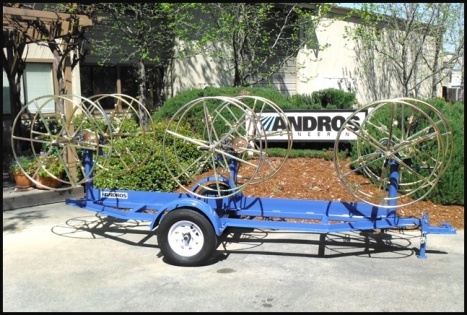 ML1301-001 6 Row Dripper Line Layout Trailer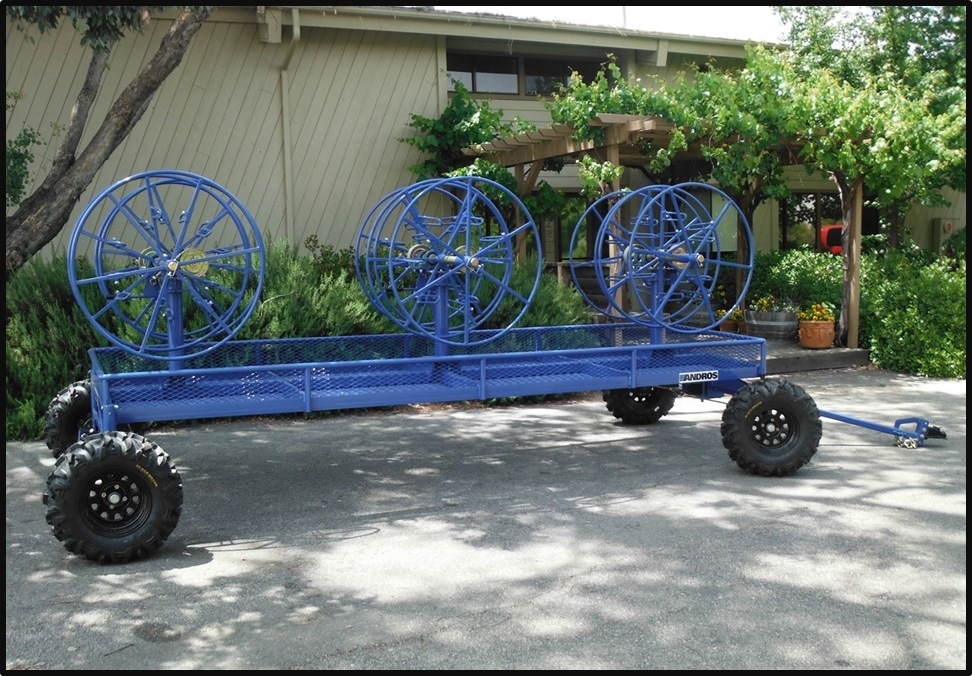 ML1501-001 6 Row Dripper Line Layout Trailer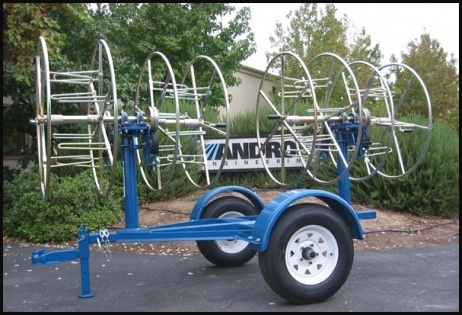 DL01-001 4 Row Dripper Line Layout Trailer
The Dripper Line Layout Trailer from Andros Corporation has been designed for mine operations that need a solution delivery system that is both portable and reusable.
The unique design guarantees uniform performance under a wide variety of operating conditions allows use of any manufacturers hard hose with a minimal amount of adjustment. A speed control allows the operator to control tension and speed of layout. Reel rotates and locks in multiple positions to allow hose to be dispensed at any angle.
All exposed metal components are zinc plated to resist corrosion. Precision bearings in the carrier assembly insure long life, and a tensioning system on the carrier shaft provides gentle tension to prevent overrun at the end of the row.
The Dripper Line Layout Trailers can be efficiently laid out from the edge of the heap using 2 small tractors or ATV's. With arbor shafts oriented in the work position, dripper lines are pulled onto the heap using a small tractor or ATV. A second tractor or ATV is used to move the layout system along the edge of the heap.
Contact your local Andros dealer to find out how you can use these, and the entire Andros line of mine tools.