Super Drawbar SDI Tubing Platforms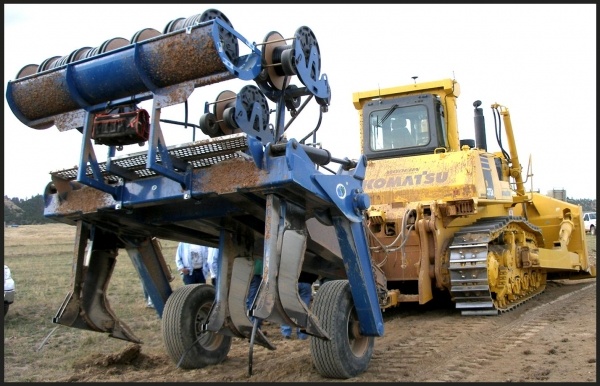 BT0701-001 Gas Wastewater Application In Wyoming
For those applications requiring the ultimate in strength and durability, the New Super Drawbar SDI Heavywall Tubing Platform is the answer.
High strength, heat treated injection tools allow users to inject heavywall tubing to depths up to one meter (39+ inches.) The toolbar is built to withstand punishing conditions typical of operation behind tractors capable of generating high draft forces through a drawbar type connection, (+500HP.)
The heavy duty carrier side flanges easily adjust to any manufacturers hose reels. All metal components are zinc plated to resist corrosion. Precision bearings in the carrier assembly ensure long life, and a tensioning system on the carrier shaft provides gentle tension to prevent over run at the end of the row.

SI0702-101 Sub-Soiler SDI Gold or Copper Applications Available