UltraCoiler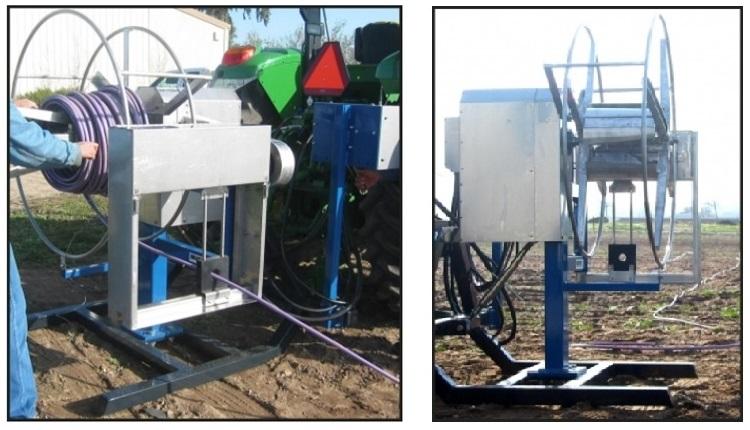 CR0901-001 UltraCoiler
The UltraCoiler from Andros Corporation is an edge-of-heap retrieval system for thick walled tubing that enables users to create uniform, dense coils ideal for re-use or recycling. This unique retrieval system attaches to your tractor's 3-point and auxiliary hydraulics systems to create stackable, pallet-ready coils that can be stored for reuse or cost-effectively shipped for recycling. Single line retrieval for applications where the thick walled tubing is to be reused, or multiple line retrieval for recycling or disposal, make this machine adaptable to many thick walled tubing applications such as row crops, orchards and vineyards or solvent extraction mining applications.
A precise and robust, levelwinding system creates very uniform coils ideal for reapplication. When used in conjunction with an Andros Universal Coil Carrier, users are provided with a very efficient method for retrieving and reapplying thick walled tubing in the area.
Full coils are automatically discharged using a hydraulically actuated collapsing arbor. Inside and outside coil diameters are adjustable allowing the discharged coils to fit onto existing equipment. A remote control option is also available to provide maximum versatility by a single operator. The Andros UltraCoiler provides you with the most cost effective way to retrieve and reuse your valuable thick walled tubing.