Mechanical Transplanters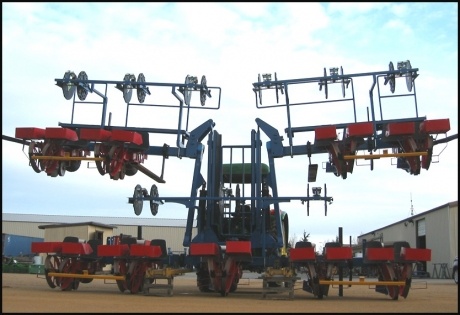 If its efficiency that you are looking for, Andros has a line of multi-task planter configurations that will incorporate features that are critical to your operation.
Some of our options include Row Markers or Hydraulic Lifting Mechanisms, Fertilizer Injectors, not to mention our ergonomic rapid loading and unloading DripTape system.
Allow us opportunity to discuss your project, including our engineering staff so that can build a system that meets your challenge.